Supplies the easy way through your PTO or PTA
Learn More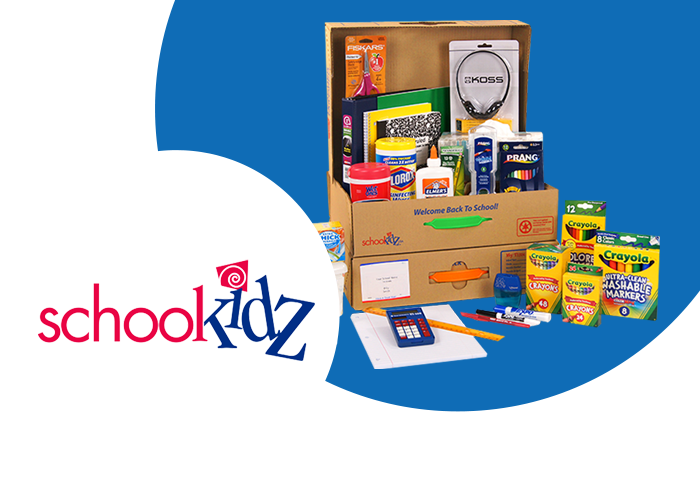 Create your own teacher-customized supply kits >
School Specialty offers a full range of custom and preassembled kits.
Our kits contain a specially curated set of products and essentials in a variety of options including school supplies, hygiene products, activities, cleaning kits, and more! Looking for specific items in your kit? No problem! Our kits can be customized.
Preassembled Kits for Kidz provide opportunities to support kids in need and corporate social awareness initiatives. We partner with many organizations to provide these kits.
The teacher-tailored SchoolKidz program gives PTOs and PTAs the ability to provide students with exactly the supplies they need – while raising funds AND giving parents a convenient purchasing option.
Let's work together to provide children with the tools to be successful in the classroom- and beyond!