We're teaming up
with Kits for Kidz
— and kids win.
Exciting news for kids in need and the people who love them: Kits for Kidz®, provider of student supply kits for 20 years, has joined forces with School Specialty®. Together, we can help schools and districts, nonprofits, religious and charitable organizations deliver kits of school supplies and hygiene items to kids — all with School Specialty's even greater selection and value. Kits for Kidz is your trusted resource that offers convenient, practical solutions for agencies and organizations that provide essential products to those in need.

Kits that bring all kinds of help.
Kits for Kidz has delivered over 2 million supply kits to those in need. Now its partnership with School Specialty gives nonprofits, school districts, relief organizations and other charitable groups an even more powerful tool to leverage their funding and deliver vital aid.
Essentials that support equity in the classroom
Safe, high-quality products for children
School Specialty's vast selection of national & exclusive brands
Fast shipping on stocked kits
Samples available on request
Discounted pricing for school districts with applicable contracts
Kits for virtually every need:

Backpacks & pre-stocked backpack kits
School supply kits
Hygiene & feminine hygiene kits
Healthy Household kits
Customized kits or bulk ordering (no kitting)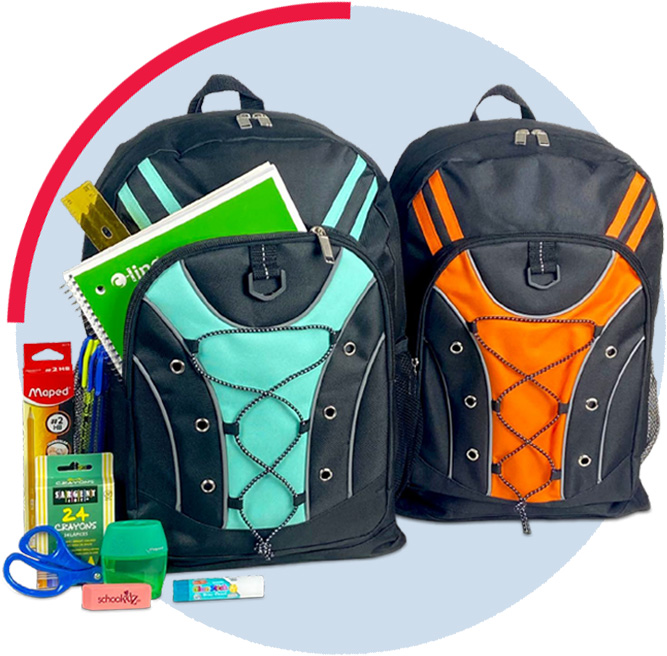 Learn more about Kits for Kidz