Handy and Healthy Food Journal
Lesson Plan, Grades 3-5, Art, Health/Wellness, Crayola, School Smart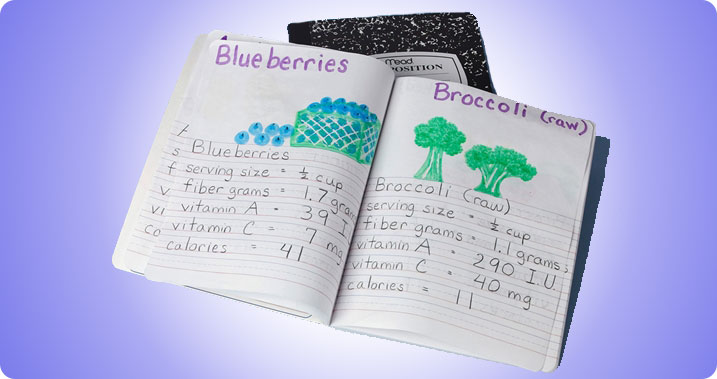 Description
Create a notebook with nutritional information about fruits and veggies. Stay healthy, fit, and informed about your food choices. Eat GREEN!
Supplies Needed
Crayola® Trayola Colored Pencils in Reusable Plastic Tray - Pack of 54 - Assorted Colors
Crayola® Trayola Washable Markers - Fine Tip - Pack of 48 - Assorted Colors
School Smart® Index Cards
School Smart® Marble Composition Book

Instructions
1
With Crayola Colored Pencils on index cards, write the names of fruits and vegetables that you really like or are willing to try. List one on each card.
2
Research each fruit and vegetable. Find out what it looks like, the recommended serving size for someone your age, grams of fiber, vitamins it contains, and calories per serving. When is each one in season where you live? Take notes and make sketches on your cards, then alphabetize your cards.
3
In a journal, draw colorful pictures of your produce with Crayola Washable Markers. Record the data you researched about each one. Leave a blank page or two between each entry so you can add new fruits and vegetables to your notebook.
4
What can you do with your new knowledge? Make wise choices for meals and snacks. Shop with your family and compare selections. Plan meals together so everyone can stay healthy...better yet-grow your own!