Friendship Hearts
Lesson Plan, Grades PreK-3, Art, Character Development, Seasonal, Crayola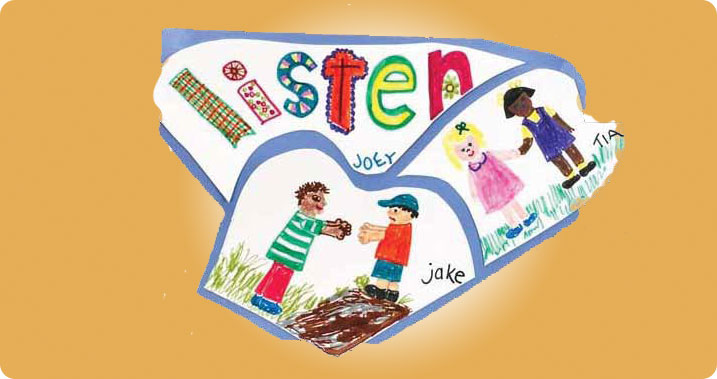 Description
What does it mean to be a good friend? Classroom friendships blossom with this heart puzzle.
Supplies Needed
Crayola® Markers 405790
Crayola® Blunt Tip Scissors 220794
Posterboard 252915
Crayola® Multicultural Markers 391127

Instructions
1
Read books, listen to music, and watch videos about friendship. Talk about what it means to be a good friend. Why are friends fun? What do friends do for each other? How do friends treat each other? Friends listen, share, forgive, and encourage. Write your own list of friend words with Crayola® Markers.
2
Hearts are an ancient symbol. They were first used as a sign for the heart of a person or animal. Heart symbols appear in all of the world's major cultures. Today hearts stand for affection and understanding.
3
Here's one way to make a heart-shaped puzzle with your classmates. Use markers to draw a huge heart on posterboard. Draw lines to divide the heart into enough pieces so that each person in the class will have one, including your teacher. Use Crayola® Scissors to cut the heart puzzle into pieces. Distribute the puzzle pieces.
4
Use Crayola® Markers and Multicultural Markers to decorate your puzzle piece. You could show how to be a good friend to someone in your class. Or spell a word such as share in large letters. Decorate your word with dots, stripes, plaids, or your own favorite patterns. Use bright colors and interesting details. Sign your name.
5
Assemble the pieces of the puzzle. Display the Friendship Heart next to your list of friendship words.