Create collaboration spaces using soft seating to transform classrooms, media centers, and even outdoor classrooms into spaces that invite students to get comfortable and really engage in their learning. Soft seating is a great way to provide students with more than just a traditional chair, wobble stool, and desk. Research suggests that students who sit for extended periods in traditional desks and have limited movement throughout their school day are at risk for disengaging from learning and having increases in poor behavior.1

1 Wingrat, K., & Exner, C. (2005). The impact of school furniture on fourth grade children's on-task and sitting behavior in the classroom: A pilot study. Work, 25(3), 263–272
COLLABORATION SPACES

Click an image to explore example collaboration spaces.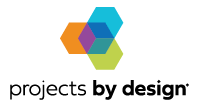 Contact a Representative
Expert Design & End-to-End Learning Environment Project Management
From interior design through project installation, our exclusive Projects By Design® service provides a consultative approach to learning environments. Our unique 6 Essential Design Elements® will guide you at every step to create engaging and effective learning environments.
Our local teams will help you plan and implement your learning spaces. They know you and your district and will meet face-to-face to understand what's needed to create spaces to help your students achieve.
Get started today!