DAS Clay Snowman Ornament
Activity, Grades K-4, Art, Winter, Seasonal, Prang, DAS, Ticonderoga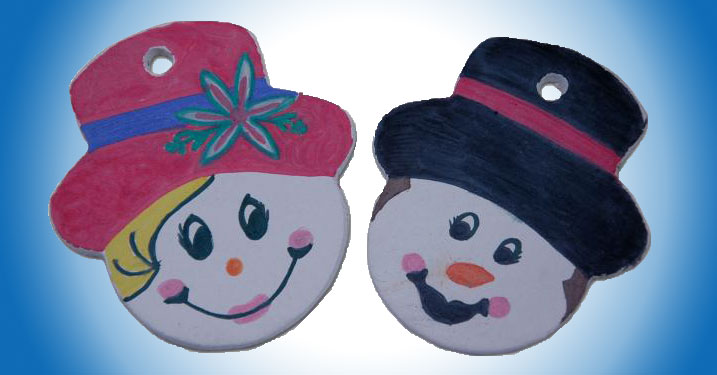 Description
These cute clay snowman ornaments are super-easy to create!
Das Air Dry Clay in White
Snowman Cookie Cutter
Rolling Pin
Ticonderoga Pencil
Prang Art Markers or Prang Paint
Ribbon

Instructions
1
Roll out Das Air Dry Clay, on flat surface, to about ½ inch thickness.
2
Using your favorite snowman cookie cutter, cut out your snowman and pull away extra clay.
3
Using a Ticonderoga pencil, poke a hole in the top of the snowman.
4
Allow clay to dry overnight.
5
The next day, sketch out your snowman's features using a Ticonderoga Pencil.
6
Color in the snowman using Prang Art Markers or Prang Paint.
7
Cut a ribbon to about 5 inches long, thread the hole, and tie at the top.