Active. Healthy. Happy.®
Sportime PE Equipment to Encourage Physical Activity
Sportime, the physical activity equipment brand of School Specialty, has provided innovative physical activity products and resources to physical education teachers, youth & recreation leaders, and childcare providers for over 50 years!
Sportime remains committed to enhancing the health and wellness of our nation's youth. Through expert-developed physical education, fitness and sports equipment, Sportime offers creative solutions inspired by PE teachers supporting children of all abilities.

For generations, we've put bodies into perpetual motion.
For 50 years, Sportime® equipment has helped young people develop a love of physical activity that lasts all through their lives. And it's no coincidence that time-proven favorites like jump ropes, bean bags, sports balls, and hula hoops remain among our most popular offerings, year after year.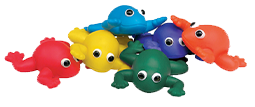 "I ordered these frogs for a frog launcher at our school carnival. They are heavy enough and durable enough to withstand being launched and landing over and over again. Very pleased with this product!"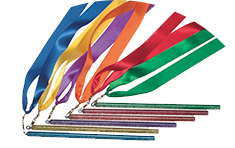 "I purchased these to use with my students during adapted PE activities. They are such a fun addition to the class. They can be utilized in a variety of ways to add a splash of color and excitement to typical activities. Perfect size and very durable!"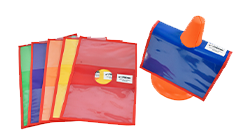 "For years I had been trying to protect my station cards, signs and activities. Once I found the indestructible shoulder folders by Sportime I was sold with their quality, versatility, and many uses."
Select Physical Education Type
Press enter to collapse or expand the menu.