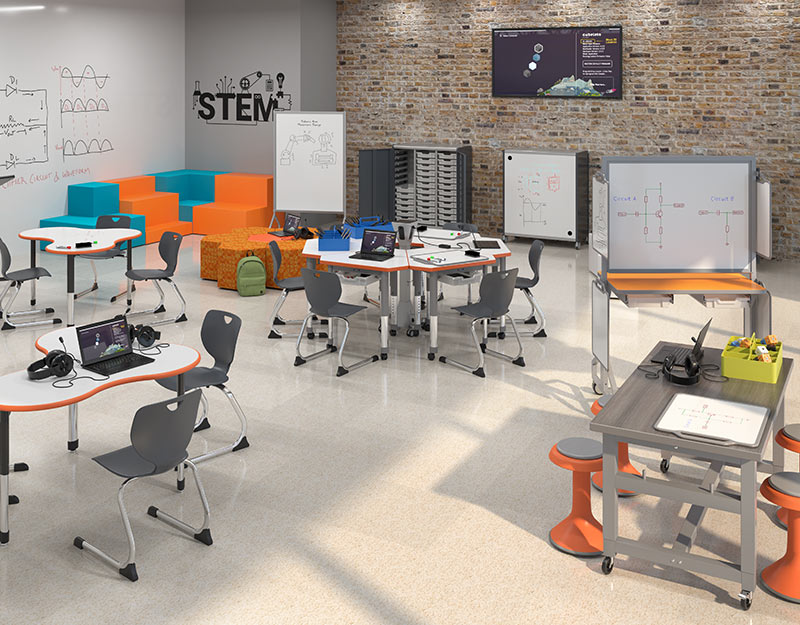 Classroom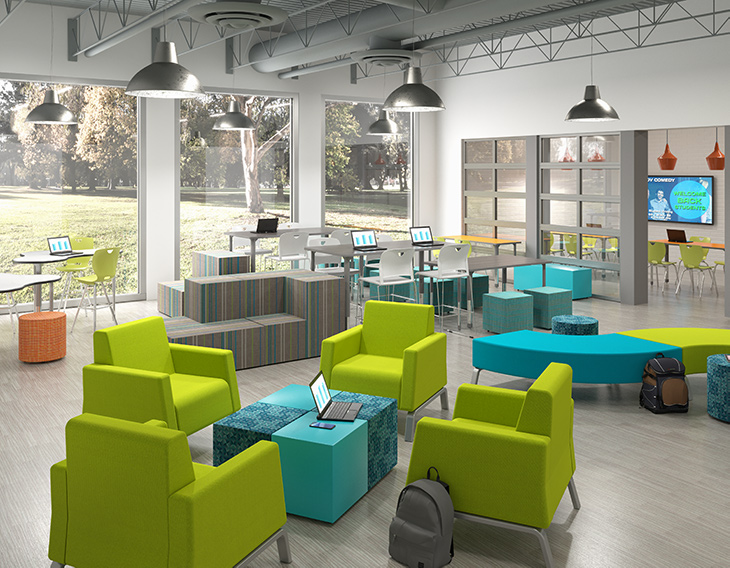 Commons Areas
To ensure on-time and on-budget delivery and installation, we'll supervise the entire post-award process.
Our experienced, well-trained project management team will oversee the delivery, installation, and post-installation, processes for the entire project. You can count on the School Specialty® team to provide everything you need along the way.
A comprehensive project portfolio with all details of your installation including:
Contact sheet
Punch list form
Product summary report
Drawings Project shipping detail report
Delivery/installation schedule report
Product by room report
Room by room report
Regular visits by your Learning Environment Specialist and the lead installer to ensure everything at the job site is ready.
Management of all logistical arrangements, from coordinating deliveries and installations with designated district personnel, manufacturers, freight companies, and installers as well as maintaining regular communication on any milestones that are approaching.
School Specialty® utilizes trusted third-party specialty companies to provide you with the best warehousing and on-site installation services. To ensure you a flawless installation, we require all subcontractors meet a stringent set of guidelines to become a part of our team:
Follow all federal, state, and local laws and regulations
Pass background checks
Maintain proper insurance coverages
Before installation - Inspect all deliveries and report back what was received and any discrepancies, i.e, damages, shortages, etc.
During installation - Stay in daily contact with our project management team to review daily progress and communicate pertinent project information
After installation - Return to schools in a timely manner if there are any issues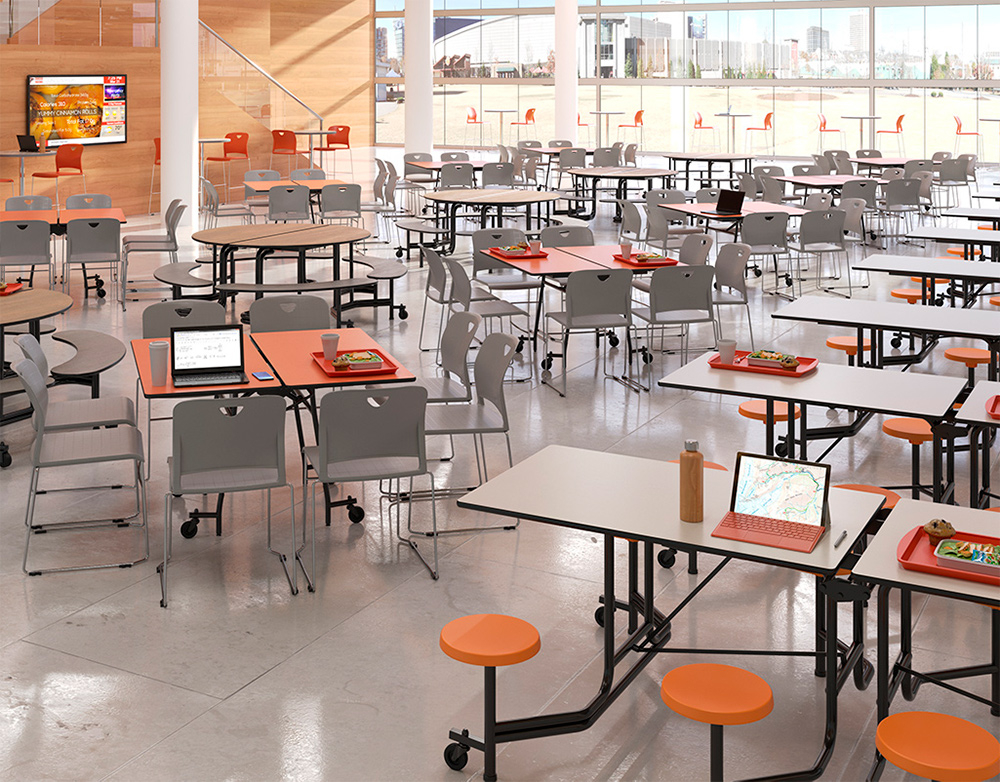 Food Courts
And we perform every possible service you need:
Provide protections for floors (Masonite), elevators (Padding), doors, and other areas of the site they are working in
Meet and offload trucks
Correctly receive and transport deliveries with appropriate materials and equipment (hand trucks/dollies with rubberized casters). We'll ensure no pallet jacks are used within the buildings and secure approval for appropriate district representatives prior to use of elevators.
Stage product (onsite or offsite at a local installation company's warehouse, if necessary)
Place room-by-room reports in visible areas outside entry doors or places designated by your representatives and use them as inventory tools. They will remain until final walk throughs are conducted and signed off by the appropriate district representatives.
Conduct daily inventory and tracking of product received
Unpack and complete assembly of items per suppliers' specifications
Remove trash daily from sites, never using school dumpsters for disposal of packing or shipping material
Unless the appropriate district representative extends approval, our installation crew members will not eat or drink in any areas of the buildings
After the installation process is completed, School Specialty®, along with the lead installer, and a representative(s) of the school district, will conduct a thorough inspection of all products.
If any issues arise during the final walk through, School Specialty will provide your representatives with documented punch-lists within five business days. If any issues arise after the final walk through, the district or schools' personnel can report the issues directly to the School Specialty representative who will be responsible for making it right - issuing replacement orders for new product, coordinating deliveries, and removing the original product from school sites.
To ensure your ongoing satisfaction, we also perform these follow up services:
Project Close Out
Our lead installer, along with your district representatives, will conduct a thorough inspection after the installation process has been completed. During the final walkthrough, we'll advise on regular maintenance procedures and provide the district with a product instruction manual, including all product information about cleaning, adjusting, and warranties.
Warranty Services
District or school personnel can simply report any issues to our team, and we will take care of issuing replacement orders, coordinating deliveries with the schools, freight companies, and our installation team, as well as removal of the original product from the school sites.