Tissue Paper Tree
Activity, Grades , Art, Fall/Autumn, Seasonal, Crayola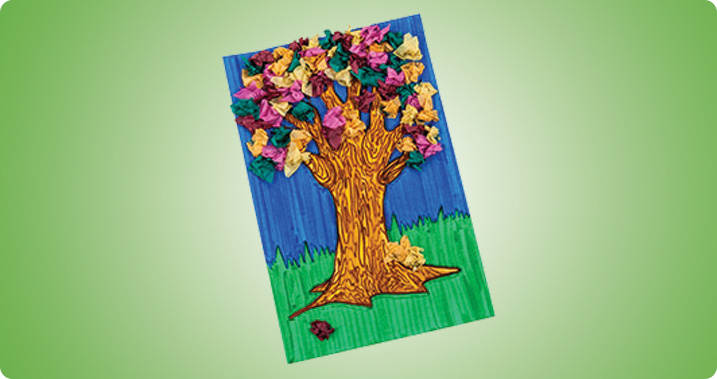 Description
Use Crayola® Markers to create a colorful autumn tree. Add texture and flare with bright pieces of tissue paper!
Supplies Needed
Washable Markers
Washable No-Run School Glue
Heavy Paper
Tissues or Tissue Paper

Instructions
1
On a blank sheet of heavy paper, use Crayola® Markers to draw a large, interesting tree.
2
Add detail to the tree and fill in the background of the drawing.
3
To create leaves that have texture and dimension, tear small pieces of colorful tissue paper. Crumple the tissue paper pieces and glue into place using Crayola® No-Run School Glue.