Halloween Characters
Activity, Grades 3-12, Fall/Autumn, Halloween, Seasonal, School Smart, Art Time, Plast'r Craft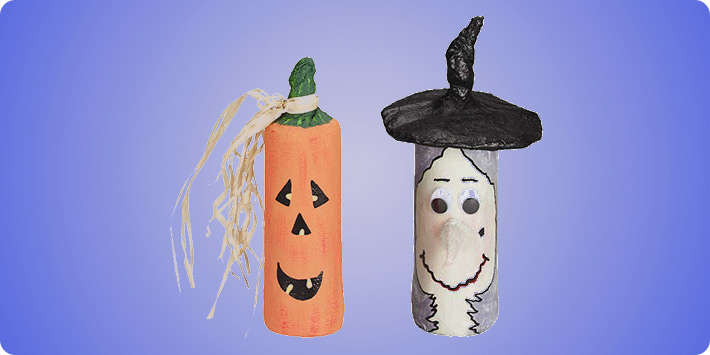 Description
Between all the sweets and treats add a little craft to your Halloween.
Supplies Needed
Plast'r Craft® 399395
Wiggly Eyes 085874
School Smart® Scissors 085007
Raffia 227133
Art Time® Paint 1329050
School Smart® Glue 1353893

Instructions
1
Form the Plast'r Craft around the toilet paper roll to create the shape of your character. Don't forget the witch's nose and hat.
4
Tie raffia around the pumpkin's stem and glue the wiggle eyes on your witch.