COLORIZE™ Your Classroom Banner
Activity, Grades PreK-8, Art, ASTROBRIGHTS®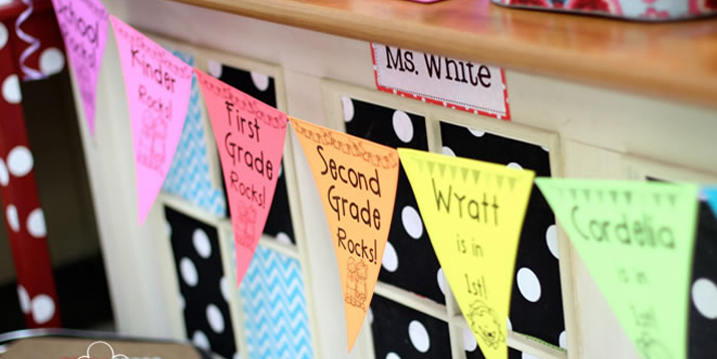 Description
ASTROBRIGHTS® Papers knows that every resource counts when it comes to creativity in the classroom. Color can make learning a more fun and impactful experience and adds creativity to everything in the classroom, from lesson and curriculum to charts and project displays. To help add color to your classroom, create this fun banner that can be personalized in any way you choose!
Supplies Needed
ASTROBRIGHTS® 65lb. Color Cardstock 077432
Fiskars SureCut Cut-Line Light-Weight Portable Titanium Blade Paper Trimmer 1371043 or
School Smart Value Light-Weight Scissors 085006
School Smart Writable Self-Adhesive Invisible Tape 1354241

Instructions
1
Cut your triangle shape with a paper cutter or scissors.
2
Either tape ribbon to banner to hang or use a hole punch and thread ribbon through banner pieces.