Receive School and Office Supplies Tomorrow
Order Before 4PM* Today!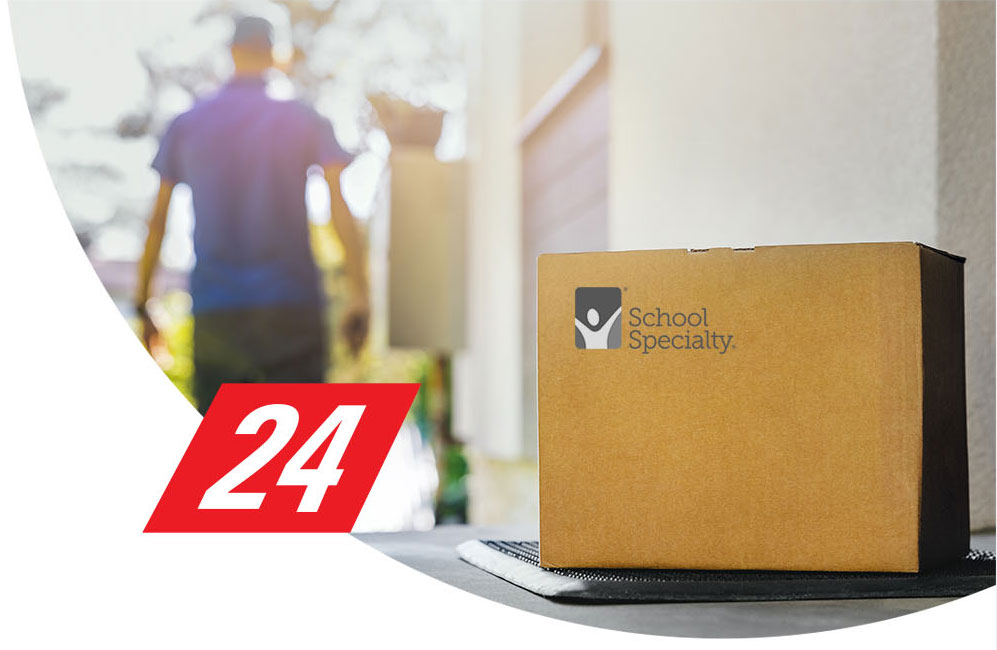 School Specialty offers Next Day Delivery on a wide selection of everyday school items. Over 8,000 of our products can be delivered next day if you place your order before 4pm* local time.
*Next day delivery is valid for U.S. customers only on select products. Most orders arrive within 1 business day when order is placed before 4pm local time. Some orders may arrive on the second business day based on delivery location.
Category
Next Day Delivery
Product List
{ searchResult: { pageSize: 24, searchTerms: '', totalPageNumber: 285.0, totalResultCount: 6823, currentPageNumber:1, attributes: "" } }