We're committed to making a wide range of high-quality products educators need to create engaging early childhood learning environments—from infant to kindergarten, from classrooms to makerspaces to outdoor learning, from seating to storage and more. Take a look at our innovative solutions. Consult with our experts. And together, we can help our littlest learners discover the world and make it their own.
EARLY CHILDHOOD SPACES
Click an image to explore example early childhood spaces.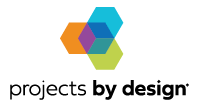 Contact a Representative
Expert Design & End-to-End Learning Environment Project Management
From interior design through project installation, our exclusive Projects By Design® service provides a consultative approach to learning environments. Our unique 6 Essential Design Elements® will guide you at every step to create engaging and effective learning environments.
Our local teams will help you plan and implement your learning spaces. They know you and your district and will meet face-to-face to understand what's needed to create spaces to help your students achieve.
Get started today!