Hand Painted Paper Bag Ornaments
Activity, Grades K-4, Winter, Art, Seasonal, Elmer's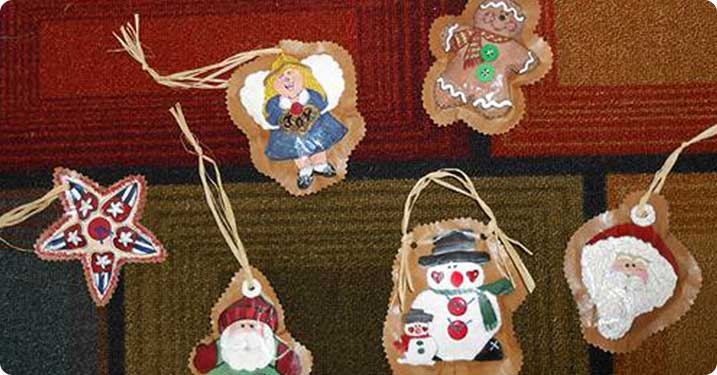 Description
Create simple holiday ornaments that will sure to be cherished keepsakes for years to come!
Time Needed: 30 Minutes - 1 Hour
Supplies Needed
Elmer's Glue-All®
Brown paper bags
Tempera or poster paint
Poly fiber fill

Instructions
1
Cut simple ornament shapes out of the brown paper bag. Create two identical shapes by cutting two sheets of the bag. One will be the front of the ornament and the other will be the back.
2
Paint the ornament shapes and decorate as desired.
3
Trace an even line of glue along the oustide edge of the shape leaving a 2-inch opening. Press the two shapes together. Use clothespins or binder clips to secure the edges until the glue dries.
4
Fill the ornament with a small amount of poly fiber fill.
5
Punch a hole in the top of the ornament, and attach a string or yarn to hang.