Classroom Select NeoRok Stool, Active Wobble Seating, Rubber Seat, 15-1/2 Inch Seat Height
Ergonomic and intuitive, this clever wobble stool coaxes the attention of even the squirmiest of students.
Free Shipping Ineligible: Details
School Specialty Shipping Policy
Items Shipped Within the Contiguous 48 United States
Free Shipping Eligible Items
Free shipping and handling on eligible supply orders of $49 or more. Free shipping calculation is based on the subtotals of eligible items, after any additional discounts are applied.
For subtotals less than $49, the shipping and handling charge is $9.95.
Free Shipping Ineligible Items
Shipping and handling charges are 12% of the subtotal of the items, after any discounts are applied, with a $5 minimum charge.
Free Shipping Ineligible Items
Shipping and handling charges are 15% of the subtotal of the items, after any discounts are applied, with a $99 minimum charge. If the subtotal is greater than $1,000, please e-mail freight_quote@schoolspecialty.com for a freight quote.
Seat and Back Color:
Select Option
The price of the product might be updated based on your selection
Ships Directly from Manufacturer Typically Within 2-4 Weeks - Lead Times Vary
When we see a student twisting and squirming in their plain old classroom chair just itching to learn, we see a potential future teacher, doctor, or astronaut who just needs an outlet for all that energy. So let's work together to focus those wiggles and wriggles with an active motion stool! Keep the attention on your teaching, with the added bonus of a subtle core workout, as students simultaneously work out their wibbly wobbles while absorbing your knowledge.
2 week Quick ship when selecting Ebony, Imperial, or Marine seat color with nylon glides. 24-hour Quick Ship available when selecting Marine color up to a maximum unit quantity of 45.
Provides gentle movement for a calming effect, making it ideal for individuals with autism, ADD or ADHD
Enhances focus and attention for fidgety or active individuals at home or in the classroom
Created with a rounded seat for comfort and is ergonomic, lightweight and easily transportable for active sitting needs
This wobble chair is constructed with two piece sonic-welded polypropylene for stability and durability
Proudly assembled and packaged in the USA

Classroom Select NeoRok Stools
NeoRok stools are ergonomically designed, lightweight and easily transported
Created with a solid hot plate welded core for added safety and durability
Ideal for active learners, especially those that benefit from an energy outlet
Provides a gentle movement for a calming effect
Classroom Select NeoRok Models:
Classroom Select's NeoRok Wobble Stool focuses specifically on... movement. The unique, rounded base design allows a student to rock and tilt in all directions. Gentle movement forward, backward or side-to-side provides a calming effect that improves focus and encourages learning. While especially designed for fidgety, active learners, all users will benefit from the stimulation and comfort that NeoRok provides. Offered in vibrant colors, it is an ideal solution for active learners of all ages.
Features:
Combine high student energy and the need to focus with this vibrantly colored, motionseating solution

Allows rocking and tilting motion in all directions with a unique rounded base design

Stool shell is formed from durable polypropylene

Bottom rubber padding is securely screwed to the stool body

Slightly recessed seat is filled with soft rubber for comfort

Lightweight and east to transport

Choose from 12 high style colors and 4 seat heights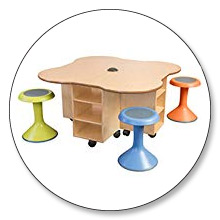 Durable Design
The rubber base allows for a quiet, uninterrupted motion experience
Designed with a polypropylene shell and a soft rubber seat pad for extra comfort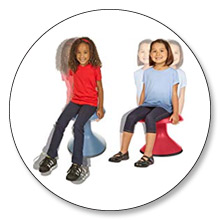 Wobble with Ease
The 360-degree design enables easy movement
Develops and strengthens core muscles and posture
Creates an optimal outlet for high energy kids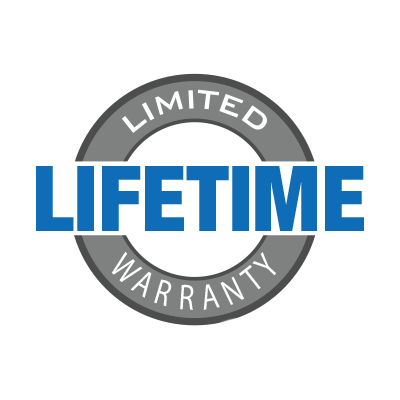 Lifetime Limited Warranty
All Classroom Select products include the best Limited Lifetime Warranty you'll find… and the one you're least likely to need.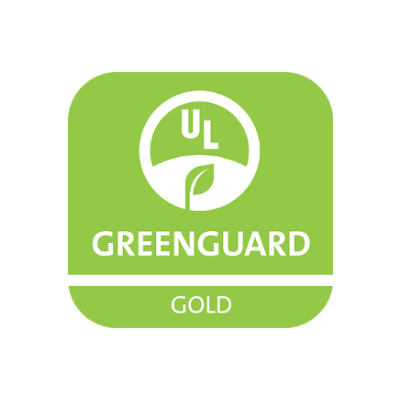 Greenguard Gold
This standard is designed to define low-emitting materials suitable for environments where people, particularly children and sensitive adults, spend extended periods of time, in particular schools and healthcare facilities.