Classroom Select Convertible Bench Table, 6 Feet, MDF Core, LockEdge, Black Frame
The Convertible Bench Table is versatile, making it ideal for a variety of multi-purpose activities.
Free Shipping Ineligible: Details
School Specialty Shipping Policy
Items Shipped Within the Contiguous 48 United States
Free Shipping Eligible Items
Free shipping and handling on eligible supply orders of $49 or more. Free shipping calculation is based on the subtotals of eligible items, after any additional discounts are applied.
For subtotals less than $49, the shipping and handling charge is $9.95.
Free Shipping Ineligible Items
Shipping and handling charges are 12% of the subtotal of the items, after any discounts are applied, with a $5 minimum charge.
Free Shipping Ineligible Items
Shipping and handling charges are 15% of the subtotal of the items, after any discounts are applied, with a $99 minimum charge. If the subtotal is greater than $1,000, please call 1-877-350-0645 or E-mail freight_quote@schoolspecialty.com for a freight quote.
Ships Directly from Manufacturer Typically Within 2-4 Weeks - Lead Times Vary
Classroom Select Convertible Cafeteria Half Bench and Table is made from a durable MDF core with a laminate top and LockEdge for cleanliness and durability. This versatile bench and table is 6 feet in length. It can convert your multipurpose room from an auditorium to a lecture hall with a quick flip of the back rest. Your facility can be transformed into an efficient cafeteria by positioning units facing each other. Please note: This item is sold as one half. For a complete table, 2 units must be purchased. Please select options when ordering.
Use as a bench unit with back for assembly seating
Rotate the back 75 degrees to provide a writing surface
Tables and benches fold and nest for easy storage
Combine single units to create cafeteria style seating (built in ganging devices included)
Includes:
1 Convertible Bench Table
Classroom Select™ Cafeteria Tables
A great addition to any cafeteria or flexible space that encourages interaction, collaboration and project learning
Great for shared spaces where tables need to be moved regularly
Each product has been thoroughly tested for safety, durability and sustainability
Classroom Select™ Convertible Bench Table
The Classroom Select furniture line from School Specialty is your best resource for maximizing the potential of any space. The versatile Convertible Bench can transform your cafeteria to an auditorium or lecture hall. Table tops / bench seats are constructed of high pressure laminate that is bonded to a 3/4 inch, particleboard, MDF or plywood core. Quickship available on 1433650 in Gray Nebula Top and Bench color. Classroom Select is your provider of safe, durable and affordable furniture that meets the needs of any 21st Century school.
Features:
Use as a comfortable bench with back, or rotate the backrest 75 degrees to create a multi-purpose table with bench seat
Positioning units to face each other transforms your room into an efficient cafeteria

Standard ganging device allows you to securely join two tables together

Heavy 14-gauge steel square tubing
Choose from furniture grade particleboard core with T-mold edge, MDF core with LockEdge or plywood core with either LockEdge or T-mold edge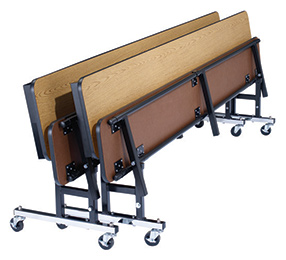 Tamper-resistant table top / bench top screws provide superior holding power to frame and can be serviced easily in the field
Tamper-resistant lock nuts on all down locks have a self-adjusting locking hinge to ensure locks engage every time
Units feature a new wider storage lock catch with vertical adjustment that ensures the table always locks safely into the folded position
An embedded pin in the leg system will prevent finger pinching and wear on the seating and table top surface when in the closed, storage position
New Jarvis 4 inch ball bearing swivel caster is non-marring, durable, and makes opening and folding tables a snap

The weight capacity for each is 275 lbs.

Tamper-proof nylon steel insert glides and tube closures will not break or fall apart
Tables and benches fold and nest for perfect storage
Table tops are reinforced with 16-gauge aprons for additional strength
Safety tested and listed by Underwriter's Laboratories, Inc.
Standard 29 inch height (ADA compliant); additional heights of 25, 27 and 32 inches are also available (Contact your School Specialty Account Manager for details and lead times)
Multiple wheelchair accessible options are available (See page 2 of download)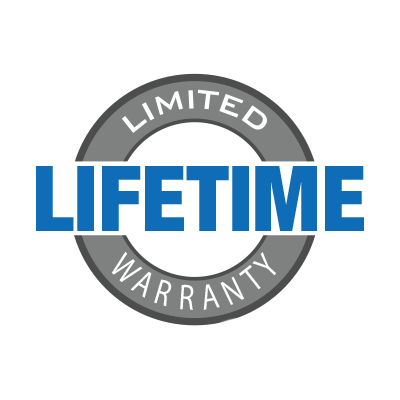 Lifetime Limited Warranty
All Classroom Select products include the best Limited Lifetime Warranty you'll find… and the one you're least likely to need.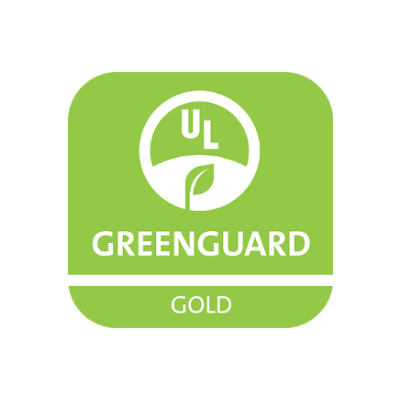 Greenguard Gold
This standard is designed to define low-emitting materials suitable for environments where people, particularly children and sensitive adults, spend extended periods of time, in particular schools and healthcare facilities.