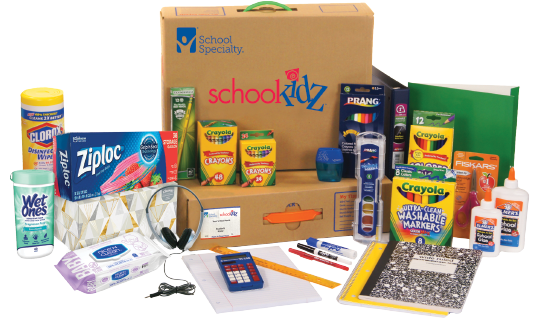 GET YOUR BACK-TO-SCHOOL SUPPLY KITS
25 years experience preparing students for their first day of school!
SUCCEED WITH THE SchoolKidz™ BACK-TO-SCHOOL SUPPLY KIT PROGRAM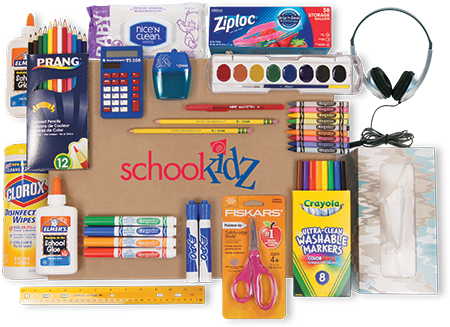 SchoolKidz has provided thousands upon thousands of school supply kits to parents at schools nationwide for over 25 years. Our dedicated team works with Parent Teacher Organizations and other parent groups to develop customized lists of school supplies. We then source these high-quality products and assemble them into branded kit boxes, which are delivered to students before the first day. SchoolKidz helps simplify the back-to-school supply process for parents while also fundraising for the school. There are other benefits and aggressive discounts to help provide the best service to your school.
Info Request Form
Interested in the SchoolKidz school supply kit program? This form is for schools, parent-teacher organizations, and parent-teacher associations interested in receiving more info and/or a quote for the SchoolKidz Program. A representative will respond directly to your request and will be able to answer any questions.
We are excited to partner with you and for you to join the thousands upon thousands of very satisfied schools, Parent-Teacher Organizations, Parent-Teacher Associations, and of course parents and kids!