Building and customizing is now easier than ever
Introducing the all-new Premier Planner Builder
Now it's faster and easier to build and customize your student planners. Our new Premier Planner Builder is designed to help you easily create, customize and visualize your planner ... bringing you more control over what's inside and how it looks.
Make unlimited edits until you get everything just right
Change colors, fonts and images to reflect your school spirit and mascot
Discover stylish new cover options and handy enhancements
Download a full preview to approve every page before your planner goes to print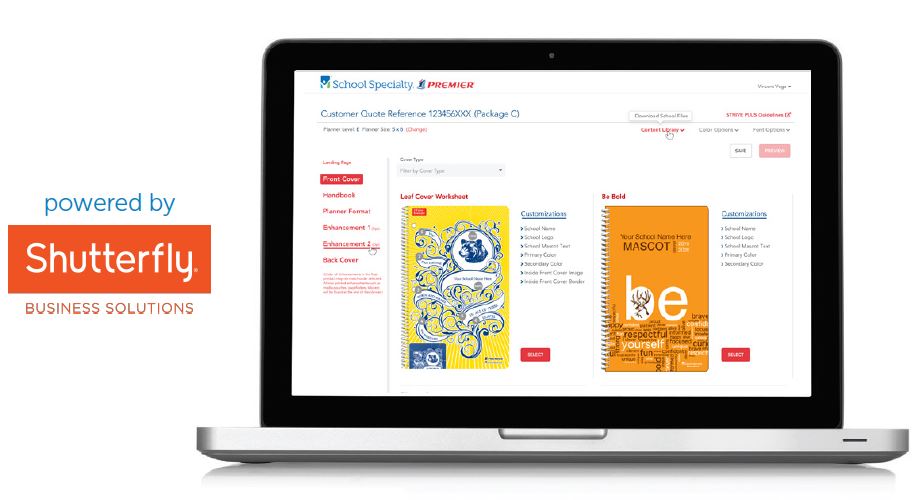 Submit. Create. Approve ... in minutes!
Discover how in our short demo video:
Build it your way — online or on the phone
Want a hand to customize your planners, or want to change quantities? We're here to help!
Call us and we can help you custom-build a planner that's right for you.
1-800-447-2034 (5:00 a.m. to 4:00 p.m. PDT, 5 days a week)
We're Just Getting Started!
At Premier, making planners that make better students is our calling. Making planners easier to order is our business. And simplifying that order experience is just our first step. We're working on even more innovations to save you time and give you more control over your budgets.
It's going to be an amazing year — stay tuned!