Food for Thought
Lesson Plan, Grades 5-8, Art, Health/Wellness, Crayola, School Specialty, School Smart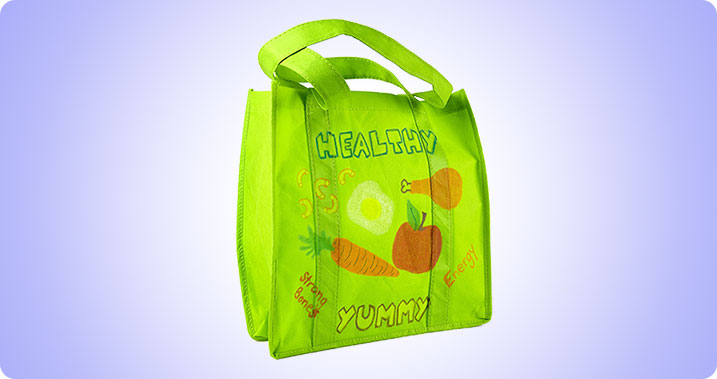 Description
Create a vibrant design on a reusable shopping bag with Crayola® Bright Fabric Markers!
Supplies Needed
Crayola® Non-Toxic Fabric Markers
School Specialty® 14 x 16 Carry-All Tote
Recycled Newspaper

Things You May Also Need:
School Smart® Easy-to-Clean Vinyl Art Smock

Instructions
1
Place a piece of recycled newspaper underneath the drawing area to prevent bleed through.
2
Draw foods on the canvas bag that you love, from each of the groups on the food pyramid, making sure you saturated the cloth.
3
When you are finished, ask an adult to iron your design. Set iron on cotton setting and iron on the reverse side using a back and forth motion for 4 minutes. Or place garment in the dryer for 30 minutes on the hottest setting. This will fix the color to the fabric.
Stain Advisement
Fabric markers are permanent on clothing and contain colorants that may stain household surfaces. Wear a smock to protect clothing and cover your work surface. Recap markers as soon as possible and store in a horizontal position. Do not shake markers.