S.P.I.R.E Pre-Level 1: Sounds Sensible Kit
There are limitless worlds of wonder and imagination for those who know how to read. Give students who struggle with literacy that same level of awe and accomplishment through the S.P.I.R.E. reading intervention program.
$373.39
* No Other Discounts Apply
Free Shipping Ineligible: Details
School Specialty Shipping Policy
Items Shipped Within the Contiguous 48 United States
Free Shipping Eligible Items
Free shipping and handling on eligible supply orders of $49 or more. Free shipping calculation is based on the subtotals of eligible items, after any additional discounts are applied.
For subtotals less than $49, the shipping and handling charge is $9.95.
Free Shipping Ineligible Items
Shipping and handling charges are 15% of the subtotal of the items, after any discounts are applied, with a $9.95 minimum charge.
Free Shipping Ineligible Items
Shipping and handling charges are 15% of the subtotal of the items, after any discounts are applied, with a $99 minimum charge. If the subtotal is greater than $1,000, please e-mail freight_quote@schoolspecialty.com for a freight quote.
Items Shipped to Hawaii, Alaska and International
See our
Hawaii & Alaska Shipping Policy
and
International Shipping Policy
for details.
In Stock - Typically Ships Within 2-3 Days
Sounds Sensible provides hands-on instruction in phonological awareness, alphabet knowledge, understanding letter-sound relationships, and handwriting for beginning or struggling readers. The 5-Step Lessons are structured and sequential, helping students quickly master 20 consonants and short a. This program is the Pre-Level 1 of the S.P.I.R.E program.
Includes:
Teacher Guide
Blackline Masters
Instructional Cards
Games Mats, Pieces, and Cards (materials suitable for younger students)
Includes:
1 Teacher's Guide
1 Blackline Masters
1 Set of Instructional Cards
1 Set of Game Cards and Game Pieces (that are additional materials suitable for younger students)

S.P.I.R.E
Designed to bring non-readers and struggling readers to full literacy upon completion of the program
The Initial Placement Assessment (IPA) places students at the appropriate level of S.P.I.R.E.
Based on the Orton-Gillingham approach to reading instruction, which incorporates sound instruction
S.P.I.R.E. Reading Intervention Program
S.P.I.R.E. ® is a research-proven reading intervention program that can produce dramatic results for non-readers, struggling readers, and students with dyslexia. It is designed to build reading success through an intensive, structured, and spiraling curriculum that incorporates phonological awareness, phonics, spelling, fluency, vocabulary, and comprehension. Each grade level uses systemic, sequentially structured lessons to ensure permanent mastery of concepts through auditory, visual, and kinesthetic activities.
Learn with S.P.I.R.E.
Each level of S.P.I.R.E. follows a consistent 10-Step Lesson structure that employs multisensory instruction
Multisensory lessons include auditory, visual, and kinesthetic learning modalities
Every concept covered has one Introductory Lesson and one or more Reinforcing Lessons
Predictable lesson structure helps students focus on each new concept
Quick-paced, hands-on lessons keep students engaged
For More Information
Visit our S.P.I.R.E. website to learn about the many components that make up the S.P.I.R.E. program, including complementary products to help you customize and design the reading intervention that best fits the needs of your students.
Contact a sales consultant for more information on how you can best utilize this program in your school or district. Our sales consultants are your resource for product presentations, workshops, and product review samples.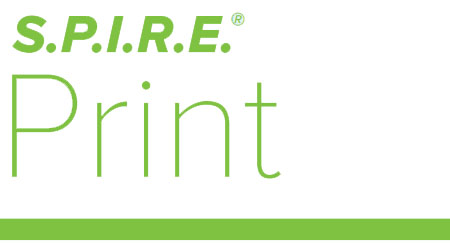 S.P.I.R.E. Print
Teachers and students work with print and manipulatives for a multisensory classroom experience.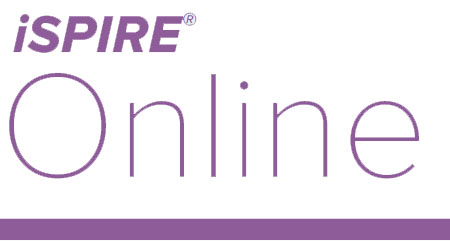 iSPIRE Online
Students work with online activities and manipulatives. All teacher materials are online allowing for real-time progress monitoring.